News.
News overview
.Our eye on the search engines



Google and Yahoo! accused of click fraud collusion
Google, Yahoo! and other players in the search business have become embroiled in a lawsuit which involves overcharging for pay-per-click online advertising. The Wall Street Journal says that plaintiffs in the US filed a lawsuit in February alleging that Google and Yahoo overcharge advertisers, and also that they collude with each other, to continue overchargin. Read on...
.search-engine watch



Google Personalizes the Web
Say goodbye to bookmarks: Google has rolled out a seriously cool search history feature that automatically keeps track of all of your web searches and every page that you view from search results. Read on...
.Our eye on Google



Google TrustRank
Philipp Lenssen writes "Google registered a trademark for the word "TrustRank", as Search Engine Watch reveals. Is this a sign we can expect a follow-up to Google's PageRank? An earlier, possibly related paper on TrustRank is available; it proposes techniques to semi-automatically separate good pages from spam by the use of a small selection of reputable seed pages" Read on...



.search-engine linking



Do all links have equal value to the search engines?
While quantity of links is important, quality is even more important. Some inbound links are simply given more value than others by the search engine algorithms. Links from pages deemed to be more relevant, in terms of topic and theme, are given more weight. Also given more value are links that are labelled with more keyword rich anchor text, links from pages with higher Google PageRank, and links that originate within content pages rather than from the ubiquitous "links pages". There is even some evidence that linking out to other web pages provides some benefit to the link sending page. Read on...
.search-engine watch



Click Fraud Suit Names Google, Yahoo & Other Search Companies
Rumors of a class action lawsuit over click fraud have been circulating for over a year. Now one may have finally arrived. Internet Firms Face Legal Test On Advertising Fees from the Wall Street Journal briefly describes a case filed in February by a group of advertisers against Google, Yahoo, Ask Jeeves, AOL, Walt Disney, Lycos and FindWhat. They claim being improperly charged for fraudulent clicks. The lead plaintiff is Lane's Gifts & Collectibles, and the case filed in Arkansas seeks to be certified as a class action. See also our follow-up More On Click Fraud, The Lawsuit & The Need For Third Party Auditors, which has a few more details on the case and recaps a number of recent articles on the topic of click fraud. (Legal: Ads & Listings | Search Ads: Clickfraud)
.search-engine watch



Google Using ODP Titles In Addition To Descriptions
Google has long used Open Directory descriptions in some cases for the web pages it lists. While that usage seems to have ramped up, it's doing something else I've never seen or heard of before -- using ODP titles for some of the pages in its listings. More in this post. (Google: Web Search | SEO: Titles & Descriptions | Yahoo: Web Search)
Google ensnared in a war of words
Fabrice Dariot's travel agency, Bourse des Vols, boasts a terrace lined with potted plants and sweeping views of 17th-century apartments in the center of the city. The compact fifth-floor office is an unlikely front line for a battle of words with the online search engine Google - or "Omnigoogle," as some French critics scornfully call the giant company. Read on....


.e-information



Finding Free Content in the Creative Commons

Looking for photos, music, text, books and other content that's free to share or modify for your own purposes? The Creative Commons search engine can help you find tons of (legally) free stuff on the web.

The Creative Commons was founded in 2001 to introduce a new form of copyright that's less restrictive than the "all rights reserved" approach generally in practice today. The goal was to restore "balance, compromise, and moderation—once the driving forces of a copyright system that valued innovation and protection equally." Read on...
.Internal Marketing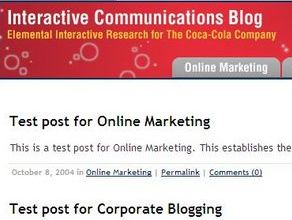 Coca-Cola internal Marketing Blog leaks out
Today I discovered what appears to be a new blog that's being developed for internal/knowledge management use by The Coca-Cola Company. At blog time, it was accessible via the list of recently updated blog links on the TypePad home page, so it's fair game. Read on...
.p2p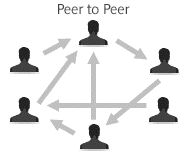 Why P2P File Sharing Is Good: The P2P Manifesto.
Marco Montemagno, an Italian new media communication expert, entrepreneur and blogger, who has worked and collaborated with some of the most established media corporations including Italy's RAI and Murdoch's Sky TV network, has just published online a notable P2P manifesto, in which he shares his uncensored view of what the majors (established media) should expect from P2P and its unstoppable growth. Montemagno central tenet is that P2P is unstoppable, good, useful, effective and a major disruptive technology able to breach into the oligarchy of established media business. Read on...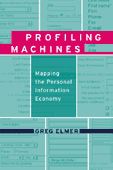 . book
Greg Elmer
Profiling Machines
<book> The MIT Press
ISBN 0262050730
Finding the data structure which describes a person through his public actions is the holy grail not only of marketing professionals, but also of police states and, more generally, any paranoid government. The 'profiled' user is one of the objectizations of the need for control on reality. The database is the central underlying element and cross references are the dynamic which has fueled the sense of omnipotence of the people authorized to access the archives, beginning with the first machines made by Hollerith (who later founded IBM) which made easy to graph several relations between the data of the american census. Read on...
.search-engine marketing / AdSense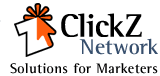 18.03.2005 Search Landscape Changes to Bring Control, Complexity
Changes afoot among the big search players are expected to have a mixed effect on search engine marketers. New offerings from Yahoo! and MSN may give advertisers more control, but industry-watchers predict pricing will continue to rise and campaign management will grow more complex. Read on...


.social networking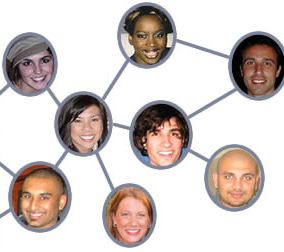 . Business networking online to generate sales leads
I read stories like this one on social networking and have to ask... can the average person (who isn't a master networker already) generate sales leads or a new job from a social networking tool? Read on...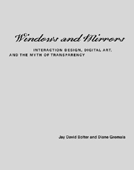 . book
Jay David Bolter, Diane Gromala
Windows and Mirrors : Interaction Design, Digital Art, and the Myth of Transparency
<book> The MIT Press
ISBN 0262025450
Explaining the fanciful title of this essay, the authors state that "any digital artifact is half transparent and half reflective", alternating between these two states according to the interface. The close correlation and, at the same time, the big difference between digital design and digital art flows in the analysis of the works presented, borrowed from the Siggraph 2000 Art Gallery. Read on...
.internet payment system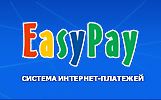 15.03.2005 The first Internet payments system launched in Belarus.
EasyPay system has been launched in Belarus within the framework of the joint Belgazprom Bank and Open Contact internet provider scheme. The scheme has been developed according to the resolution of the National Bank of Belarus Board.

This system is functioning on the territory of Belarus only, requires registration and intended only for juridicial persons. The maximum payment, according to National Bank of Belarus Board resolution, is restricted and should not exceed EUR 200.

from: E-Belarus.org
Author: Mikhail Doroshevich

.pr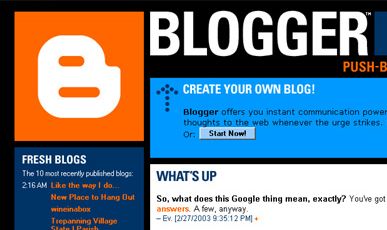 Paul Holmes: PR People, Take Blogs Seriously.
The following very lengthy article ran today in The Holmes Report, an influential PR industry newsletter, and is reprinted with the full permission of Paul himself. Thanks Paul! It's Time to Take Blogs Seriously-and Maybe to Develop One of Your Own

Since the earliest days of the Internet, its evangelists have been predicting that the new medium had the power to transform the nature of journalism. A decade ago, the late John Scanlon stood in front of an audience of Edelman clients and told them they had the power to become "content providers," to publish their own versions of news stories, to reach consumers directly. Read on...

.credit cards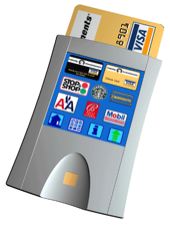 Programmable credit-card to replace most of your wallet's contents
The Chameleon Card is a programmable credit-card and the Pocket Vault is a programming terminal for it. Feed it your credit-card magstripes and your loyalty-card bar-codes, seal it with your fingerprint, then, on demand, it can mimic any of the cards in your wallet. Oh, and it's got an RFID-mimic built in to replace your swipeless gas-pump card. This strikes me as simultaneously very cool and very creepy, and at $200, it seems too pricey to fly. Read on...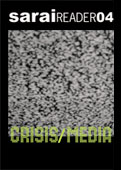 . book
Sarai Reader 04, Crisis / Media
<book> CSDS
ISBN 8190142941
Every day, 'official' media shape the public opinion on the endless 'normalization' of wars and, with their continuous production of images of war and death, anaesthetize our consciences with fast sequences of visual panic, rapidly cut before its tragic consequence. Instability, that is, the more or less permanent crisis, is analyzed in this fourth yearly reader produced by the indian collective Sarai, using the same weapons, but in the opposite direction. Read on...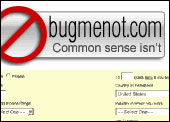 18.03.05 Bugmenot, tricking free registration sites.
The legacy of the golden era of new economy are here to stay. Among them is the myth of being able to define any user with his data and personal preferences to seduce him with hyper-targeted advertisements. Read on...
.word-of-mouth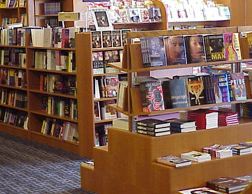 Word-of-mouth is why authors succeed.
When reporters ask me why I give away the full text of my novels online, for free, the day they're available in shops, I tell 'em: "It's about word of mouth. My readers have large social circles of friends whom they never see face to face. Books like Sisters of Ya Ya Sisterhoood became a success because one friend went to another friend and handed her a copy of the book, saying, 'You must read this, it changed my life.' I want to give my readers the same ability, so I have to give them a form of the book that they can 'hand' to their friends over the Internet. Even if it displaces some sales, the most valuable thing an author can get is a personal recommendation, it's the thing that is most likely to sell more copies of my books." Read on...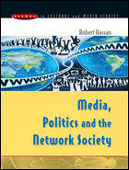 . book
Robert Hassan
Media, Politics and the Network Society
<book> Open University Press
ISBN 0335213154
'Network society', the society founded on the interconnected communication between its members, is one of the holy grails of digital activists, who have always believed that the unlimited possibility of communication automatically implies a more direct democracy. It's true that, among the most beneficial antibodies for the civil society, there are those who have chosen mass media and the Net as their main instrument of resistance against global libertarianism. Read on...
.advertisment cpm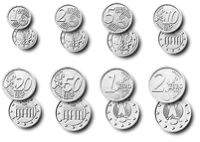 13.3.2005 CPM Prices in Germany
just found something I would have liked to have a week ago in a german magazine. I am talking about changes in the CPM Prices for online advertisement in Germany. Interesting. Read on...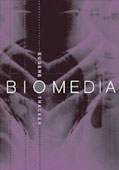 . book
Eugene Thacker
Biomedia
<book> University of Minnesota Press
ISBN 0816643539
Organic transformations hurt our sensitivity, since they represent the fear of the new body models, weak in their experimental constitution. This text collects a detailed and unique analysis of the relation between biotechnologies and media studies, which thoroughly examines their ethical, social and media aspects. Starting from the solid bases of contemporary practices, this text exudes awareness of the mechanisms of integration between advanced research technology and complexity of development. From the description of the uneasy marriage between industry and research to the many open source approaches developed spontaneously by experts in the field (such as the famous Bioperl, a version of the Perl language to manipulate DNA and proteins), the author tries to detach the medium from the process. Read on...


.webcomic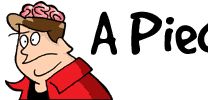 Webcomic creator turns down Universal Syndicate, offers works for free to any newspaper.
The creator of PVP Online, a webcomic, has decided to try to put the funnypapers sydicates out of business by publicly inviting any newspaper in the USA to syndicate him for free. This last year, I was contacted by Universal Press Syndicates about PvP. They know the strip and were very interested in syndicating it as a feature. I would love to see PvP in newspapers and we started talks. I let them know that there were six years of archives available and that I could edit the strips to conform to family paper editorial standards. The only thing I could not do was give up my ownership and rights to my creation. Read on...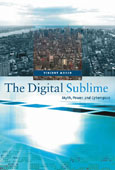 . book
Vincent Mosco
Digital Sublime: Myth, Power, and Cyberspace
<book> The MIT Press
ISBN 026213439X
Every radical media transformation induced by a new technology brings along the myth of the beginning of a new era. In the haste to liquidate the grey past and with a proportional enthusiasm for the potential transformation, the usual processes repeat once again. These processes include the hopes for social change and almost religious visions of miracles which the new modes to move information should bring. Read on...
.RFID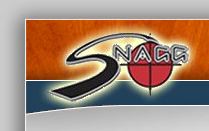 Snagg - RFID tagging valuable instruments.
SNAGG builds RFID tags into expensive musical instruments:

"SNAGG is a Radio Frequency Identification Device (RFID) applications integrator focused on product registration, verification, asset recovery, and supply chain integration. We employ the latest, and most appropriate developments in RFID technology to help our clients accomplish their goals." Read on...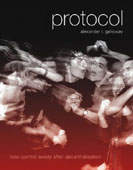 . book
Alexander R. Galloway
Protocol, how control exists after decentralization
<book> The MIT Press
ISBN 0262072475
How much does the structure influence the contents?Network protocols dictate form and structure, but are content-agnostic, at least apparently. Alexander Galloway, former content director of Rhizome and member of the RSG collective, the developers of the artistic software Carnivore, who now teaches Media Ecology at the NY University, states that communication protocols (such as tcp/ip), instead of freeing the possibilities of interaction, implement the means of control through a rhizome which becomes the architecture on which it's based. Read on...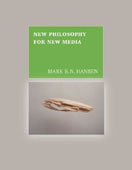 . book
Mark B. N. Hansen
New Philosophy for New Media
<book> The MIT Press
ISBN 026208321
How much is the flow of information incorporeal and detached from our relation with organic reality? How much is digital image, with its multidimensional possibility of distorsion and simulation, detached from the movements of our body? The author's thesis is that the image, having become a process apart, is now irremediably linked to our body activities. In fact, the elaboration of an image is becoming more and more transparent in the visible grid of pulsating pixels of its digital representation. The effects it provokes on our senses are tangible in the transformation of our perceptions, as documented in a critique of the 'cinematographic' positions of Manovich, with citations from Virilio and his 'vision machine' and a rich set of works by Jeffrey Shaw, Tamas Waliczky, Mongrel, Bill Viola and Robert Lazzarini. In this counter-current systematization several theories meet, such as the sublimation of the body in a facial expression, used even in marketing theories which translate the satisfaction of a user in its facial expression, enticing him to buy the product (like in magazine covers, which depict almost only faces). An entire school of thought is challenged: the one based of the subtle insinuation of informations, and it's not challenged frontally with arguments based on the necessity of the organic, but with a side approach which erodes its axioms, proposing an organically coherent perspective.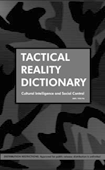 . book
Konrad Becker Tactical Reality Dictionary
<book> Edition Selene
ISBN 3-85266-194-3
Publishing a collection of essays under the disguise of a dictionary is hardly a novelty, but it's not simple to present it with agile and comprehensive 'definitions' of a popular yet still changing terminology, succeeding in making a brief but complete excursus of the tactical use of media, as it's been done here. It's a 'dictionary', brief and striking, which talks about history, as in the essay about the invisible microwave ray directed against the embassy of the United States in Moscow in 1952, with heavy consequences for many employees ('Microwave Discommunicaton'), and about psychology, as in the essay about the U.S. Air Force experiments where some soldiers were hypnotized and forced to attack a senior officer ('Embedded Commands'). The terms explained are seventytwo, sorted in a tactical order, and cast a light on as many relatively obscure facets of social and political media culture and their manipulative and propagandistic use by governments and organizations responsible for the manipulation of opinions. In a style both tight and rich of informations, a disquieting scenery emerges: we are systematically overwhelmed by an unmanageable flow of informations which dangerously exposes us to sophisticated techniques of organization of the public conscience. A 'Perception management', as it is defined in the glossary, which we can successfully identify and fight. from:Neural.it
.e-marketing



12.03.05 Measuring Blog Marketing

Many are the choices for marketers in the blogosphere. Reaching the audience is not an easy task but there are plenty of methods to test. Banner ads, contextual ad products, in-post sponsorships, or unique sole-sponsorship are the most frequent opportunities to got visibility from the blog readers. Actually blogs are read by 27 percent of U.S. Web users, according to the Pew Internet & American Life Project. It's good to know that you can track individual click, but it's also worthwhile to say that it'll not tell thw whole truth. Read On...

. book
Xristine Faulkner
Usability Engineering (Grassroots S.)
<book> Palgrave Macmillan
ISBN: 0333773217

Usabilty is one of the key component of a website, even if it's still an underestimated factor. There are many studies on how long a user stay on webpage and how long he uses a site, relating this tests to design and information structure. Since this topics are not yet mandatory for professionals o students' curricula, it's worth to check this book that tries to contextualise the 'user', help to make usable products, measuring the results, and analyze a complete case study in the end.
.art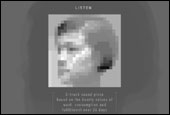 28.01.05 Grey Area, self-portrait through informations.
Grey Area is a work by Friederike Paetzold which, with a wrongfooting speed describes the author himself through a series of numerical quantizations. Starting from the assumption that anybody can be defined through his desires, the way he tries to get what he wants and how happy he is with what he's got, the work sketches a self-portrait using the levels of desire and satisfaction sampled every hour for 24 days. Read on...



.e-marketing



12.03.05 Marketers React to Yahoo! AdSense Alternative
Yahoo is also launching an ad network for smaller publishers, even if they're still testing it. It'll be the main contender to the Google AdWords and Adsense program, the most popular system at the moment. What it lacks at the moment is a self-subscription model that'd allow anybody to be in the network of the ads. So by now they are counting on some selected publishers, even if they're asking publishers to sign-up an email newsletter to be informed on "several publishing-focused products" Read on...



.search-engine marketing / AdSense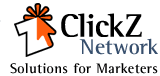 10.03.05 Does Google's AdSense Make Sense?

Call me cynical, but the latest word from media darling Google failed to wow me. Maybe I've been in this business too long, but the idea struck me as so... 1999. Like many of the concepts concocted in the heady days of Internet advertising, AdSense seems deeply flawed. Advertisers should approach with caution.

The idea: Allow small-time publishers to monetize their page views by displaying text links from Google's AdWords program. Advertisers pay only when someone clicks on the ads, which are targeted based on Google's crawl of the pages ads are displayed on.

If things work as Google predicts, the program will help keep smaller publishers afloat by helping them make money from inventory that would otherwise have been wasted. Read on....



.art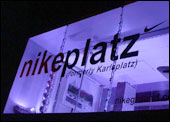 10.03.05Nike Ground, boomerang marketing.
Which media techniques are really effective in fighting the incredible communication power of corporations? Among the few, more complex and risky there's trying to shoot back at them their 'brand awareness', that is, the public perception of a brand, painstakingly built with big investments in intellectual and strategic capital. 0100101110101101.org have done just that, demonstrating once again an excellent iconoclastic attitude, ready to hit any target. Read on...


.Free online exchange



.Free online exchange, death threat to consumerism.
Alessandro Ludovico.
One of the most utopic aim is the definitive defeating of the consumerism model. This is really a scaring perspetive for any big-size business based on how economic actually works. But there are some new and efficient efforts starting to develop alternative practices that network people together, letting them share needs, goods and time. It's an almost spontaneous reacting to the pyramidal scheme of production > marketing > consume > waste that sound very promising for a better future. Read on...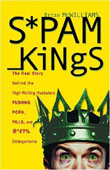 . book
Brian S. McWilliams
Spam Kings
<book> O'Reilly
ISBN 0596007329
Spam is one of those peculiar phenomena of the Net which, exploiting its
huge possibilities of transmission, actively involves (whether they like it or not) the vast majority of its users. The launching pad the spammers exploit is based on an economy of scale whose ingredients are the possibility to communicate with a huge number of people, unfortunately not all tech-savvy, at almost no cost.
This text reconstructs the spread of spam by recounting the personal stories of some of the biggest names on both sides of the fence: 'bulk email marketers' and anti-spammers. The parallel history of those who abuse, polluting a precious public resource, and of those who defend it, dedicating to this a big part of their time, outlines an ethical, and absolutely contemporary, conflict sitting at the base of the mass use of the Internet. Read on...

. book
Robbin Lee Zeff
Advertising on the Internet, 2nd Edition
<book> John Wiley & Sons
ISBN: 0471344044

Internet advertising is still a business finding its legs, but it is already an important part of most successful commercial sites. And for companies that are not Web-based, the Internet is now an important medium to consider for marketing strategies. In the second edition of Advertising on the Internet, authors and Net advertising professionals Robbin Zeff and Brad Aronson survey the current state of advertising online. Though many of the concepts the authors present are extensions of traditional advertising issues, the book offers a very comprehensive view of things; even seasoned Webmasters will learn from this title. The various advertising models and techniques are illustrated, with the balance of effectiveness versus user annoyance discussed frequently. In addition to the technical aspects of getting your word out on the Web, the book also covers special international considerations, legal restrictions and cautions, and targeting techniques, plus it includes a lengthy resource list. Zeff and Aronson's analysis of the Web details how to track site and user statistics to monitor usage patterns and ad effectiveness. Whether you're a techie or not, this book provides some useful insights.



.creditcards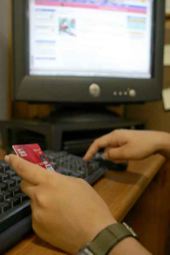 Thanks to idiots with credit cards, spam kingpins rake in $100,000's a month
From Tampa Bay Online's coverage of the spammer trial: As one of the world's most prolific spammers, Jeremy Jaynes pumped out at least 10 million e-mails a day with the help of 16 high-speed lines, the kind of Internet capacity a 1,000-employee company would need. [..] In a typical month, prosecutors said during the trial, Jaynes might receive 10,000 to 17,000 credit card orders, thus making money on perhaps only one of every 30,000 e-mails he sent out. But he earned $40 a pop, and the undertaking was so vast that Jaynes could still pull in $400,000 to $750,000 a month, while spending perhaps $50,000 on bandwidth and other overhead, McGuire said. "When you're marketing to the world, there are enough idiots out there" who will be suckered in, McGuire said in an interview.
from: BoingBoing
.blogs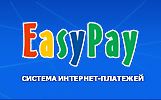 Italian vertical blogs and nanopublishing.
Following my post about Spain, it looks like vertical blogs are appearing all around Europe. How could I forget the Italian vertical blogs autoblog.it, ecoblog.it, mobileblog.it and softblog.it ? Read on...


.e-information



09 .03.05 A Cool Blog Discovery Tool

There's a lot of great content out there on those millions of blogs, but finding the good ones related to your own interests can be a challenge. A set of tools from Blogstreet can help.

Finding good blog content can be a challenge. One way is to explore the "blogrolling" links that many bloggers create to other blogs. But you're never really sure if someone has linked to another blog because they like the blog, or out of obligation or some other reason.

Another approach is to use one a blog search engines, such as Daypop, Bloglines, Technorati, Feedster and many others (see Peter Scott's excellent Weblogs Compendium for links).

While these blog search engines all have useful features, they tend to focus on features like keyword search, popularity and other measures that determine the importance or prominence of a blog. They work well for finding individual blog postings on a particular topic, but have a harder time pinpointing a particular author that writes regularly on topics of interest to you. Read on...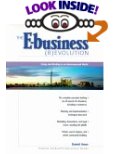 . book
Daniel Amor
The E-business (R)evolution
<book> Prentice-Hall
ISBN: 013085123X

Many books claim to provide guidance on understanding how the Internet works and creating strategies to exploit it. Few titles live up to the promotional text printed on their cover sleeves, but this one comes closer than most.
The book is aimed at entrepreneurs and executives working in e-businesses. It covers both the technical and strategic aspects of what is for many a daunting and too often a misunderstood new medium. Read on...



.msn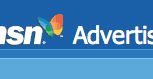 Microsoft premiers its adCenter
Some web pages already look like your worst hallucinogenic nightmare. Painful, glaring pop-ups and pop-unders everywhere. Links through Doubleclick and the like. Bounces-on, etc. In the interests of furthering your education, turn your cookie shield off and/or disable the 'let them in' function on your browser, sometime. You'll be amazed ; ) And thanks to Microsoft, it's about to get worse. Read on...
.blogs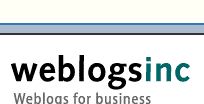 Weblogs, Inc. sells ads you can comment on
Have you ever had thoughts about an ad that you've seen online and wanted to share them with someone? Now you can. Weblogs, Inc. has something that they call "Focus-Ads": Focus Ads are meant to create transparency in advertising - helping our readers to gain insight and helping our advertisers to create a better product or service. Our advertisers participate because they believe in their brands and are willing to improve them through the feedback of enthusiasts. Awesome. Here's one for Griffin Technologies on Engadget. from: BrandBrains
.guerilla marketing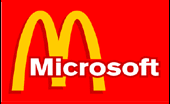 06.10.04 Subvertise.org, an archive of subversive ads.
The term 'subvertising' merges the words 'subvert' and 'advertising', that is, it's the act of subverting through the advertising medium. The fusion of these two concepts is a neologism expressing the act of redesigning logos and advertising campaigns which have infested the minds of millions of consumers, with the goal of making something similar but with a radically different meaning. Design, as scientifically applied by marketers, is turned against them, with a practice that, if applied enough, irreversibly garbles the message, ridiculizing the original author. Subvertise.org is a big online archive of this still young discipline, and classifies a few hundreds initiatives which mix radical politics and communication. The contents are subdivided into anti-copyright and copyleft. Many of the works were already published on AdBuster, a magazine dedicated to this kind of practices, whose cultural resistance has pervaded many protest movements and is one of the most effective (and amusing) forms of activism today.



.search engines



09.03.05 A New F-Word for Google Search Results

A new study has added tangible evidence to the widely held view that top-ranking search results get the most attention from users, and that lower-ranking results are all but invisible to most people.

The joint study conducted by search marketing firms Enquiro and Did-it and eye tracking firm Eyetools examined the eye movements of users viewing Google search result pages.

The study found that most viewers looked at results in an "F" shaped scan pattern, with the eye travelling vertically along the far left side of the results looking for visual cues (relevant words, brands, etc) and then scanning to the right, as if something caught the participant's attention. Read on...

SUBSCRIBE TO Web-Marketing MAGAZINE
Subscribe to WM-printed magazine. You'll receive 3 issues/year.



WM is a regularly updated site on new marketing, digital pr and e-business with special book reviews and links, quarterly printed as magazine.



Outbound essays / articles

. The Right Time for Research: The Beginning. A pro-usability article.
. An article on the infamous demise of boo.com and the impact of the innovative design on success



Visit also
Searchenginewatch
E-Commerce Times
Bohman Usability
BtoBonline
UK_Netmarketing
The Usability Company
Clickz.com
Red Herring
E-Business Research Center
thevirtualhandshake.com


Except otherwise specified the contents of this website are released under the Creative Commons license.